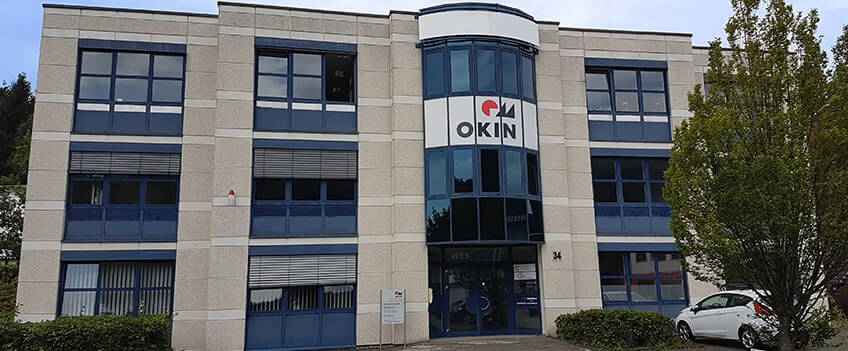 Gummersbach – Centre for OKIN Sales and Distribution
The traditional industrial location in Gummersbach, Germany is not only the birthplace of OKIN GmbH, but also a sales centre for the Office, Bedding and Seating divisions. About 15 employees carry out the sales, order processing, quality assurance and controlling at our building in Gummersbach-Vollmerhausen since December 2014. They are the direct contacts for many customers at home and abroad. This is also where the Global Product Management and Head of Sales for the OKIN office are located.
Practically the entire spectrum of OKIN products are supported at our Gummersbach office, thus helping to generate revenue of more than 40 million euros. The office is supported by additional sales staff in Kirchlengern. The excellent teamwork, ongoing internal knowledge exchange, and short official channels are what ensure successful work in Gummersbach.
The sales location benefits in particular from its favourable location in Gummersbach, where we benefit from good access to both domestic and foreign meetings. The airports at Cologne-Bonn, Düsseldorf and Frankfurt are within easy reach and offer direct flight connections to destinations in Europe, North America and Asia. The most important trade fairs in Cologne – including the International Furniture and Interior Design Fair (IMM), Orgatec and Interzum – can be reached in just 30 minutes by car.