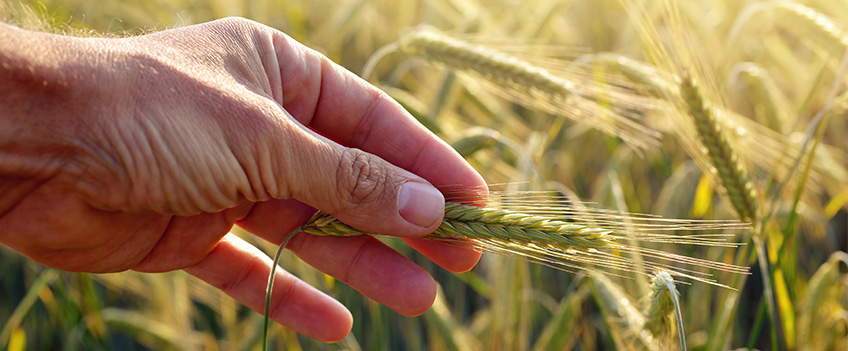 Intelligent drive technology for agricultural and off-highway machines
For use in extreme conditions: Agricultural and off-highway machines are often running in the most adverse conditions. Harvesting machines (such as combine harvesters, round balers or transport vehicles) are exposed to strong vibrations, dust and heat. Salt spreaders, on the other hand, must perform their tasks at sub-zero temperatures with freezing cold and high humidity. These machines are dependent on reliable drive technology. These drives must constantly meet such extreme demands and be able to perform at full power even under the most difficult environmental conditions.
Dewert Agritech's linear drives for agricultural and off-highway applications meet these demanding requirements. They feature high pressing and pulling forces in a compact yet robust housing. Thus, they are ideal for installing into demanding systems that only provide limited space. The intelligent drive technology permits precise positioning – thus opening up a wide range of possibilities for agricultural and municipal machinery. Our focus is always on economic efficiency; that is why linear drives from Dewert Agritech have an attractive price-performance ratio.
Linear drives with outstanding resistance to environmental stresses
One of the key features of Dewert Agritech's linear actuators is their excellent durability. The drives not only provide outstanding operational safety in intense heat and freezing cold, they can also withstand the UV radiation of the sun for several years without any problems. These linear drives also have a high degree of protection (up to IP69k). This protects them against dust and water, even where there is strong pressure against the housing. The maintenance-free DC motors within support the superior reliability of the drive systems.
Maximum versatility with many possible applications
Linear drives from Dewert Agritech are suitable for a variety of mobile and stationary applications, for example:
Agricultural technology (in machinery and equipment)
Agricultural buildings (for storage and selection)
Agricultural automation and robotics
Special crop technology (fruit, fruit and vegetable crops)
Agricultural selection and processing (for mills and mixed farms)
Animal husbandry (stable and feeding Technology)
Lawn and golf course maintenance (mowing and maintenance technology)
Municipal technology (cleaning)
Forest technology (machinery and equipment)