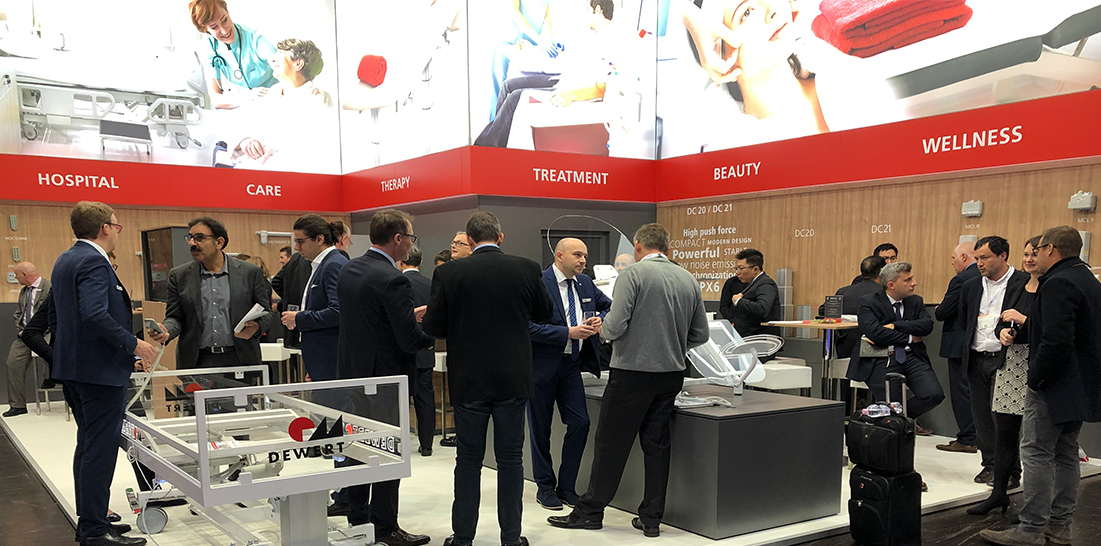 Successful MEDICA presentation for Dewert
Much bustle at the stand with many visitors who were interested in the new Dewert DC20 and DC21 products and the MEGAMAT 20: we draw a thoroughly positive conclusion from our presentation at this year's MEDICA in Düsseldorf. Special attention was also shown in the technical presentation by Nikolaus Netzel, Product Manager Medical at Dewert, during the MEDICA CONNECTED HEALTHCARE FORUM. He gave fascinating insights into the topic of "Digitising the point of care".
We would like to thank you for your visit to MEDICA. We are really pleased with the interesting discussions on the medical industry, trends and applications you had with our employees at the stand.
You can view the video at this link: Medica 2019
Do you have any unanswered questions? Then just ask us!
We would be happy to continue our discussion and answer any open questions following the trade fair. We would like to provide you with further information about our range of services and discuss your specific enquiries in detail. We hope to form a collaborative partnership with you in the future.
If you were unable to attend MEDICA this time, then please feel free to contact us. We are happy to answer any questions on products, services and other topics.