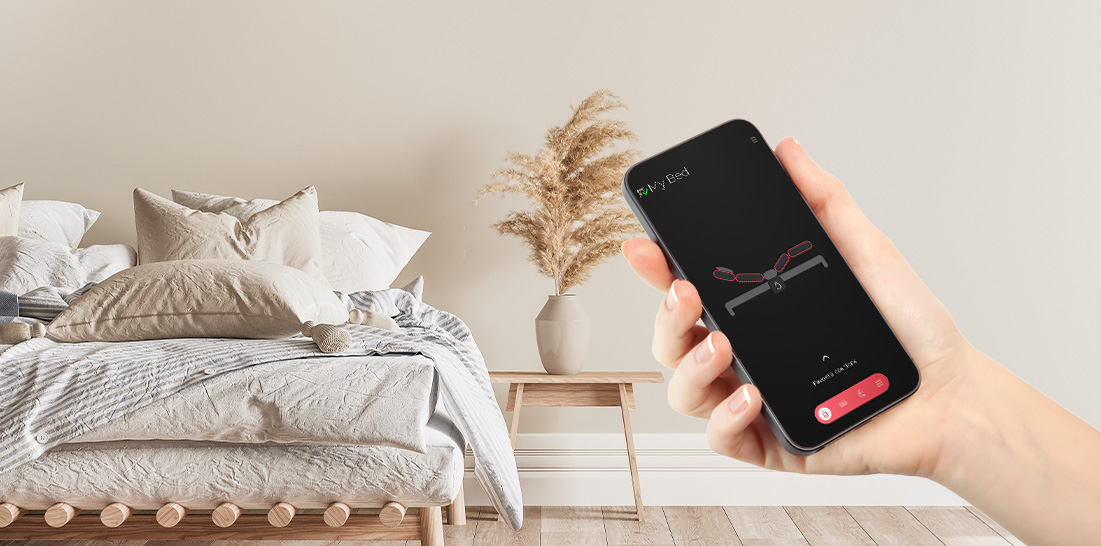 FurniMove: Bedding app with a new name
OKIN Move becomes FurniMove: Our app has a new name. Even though the name has changed, the basic concept remains the same. This app enables you to use a smartphone or tablet to conveniently adjust beds with OKIN drives. Operations are even more comfortable because up to four individual memory positions can be saved. Users can retrieve their favourite settings as often as they like.
We've also made a few technical improvements by once again improving user-friendliness. The new app version is also now compatible with the latest operating systems. Thus, it is a modern and everyday alternative to the familiar hand-held remote controls – and it significantly improves comfort for users.
Click here to download the app for iOS: App Store
Click here to download the app for Android: Google Play
Check our website for more information on our drive solutions for beds: Bedding - Okin