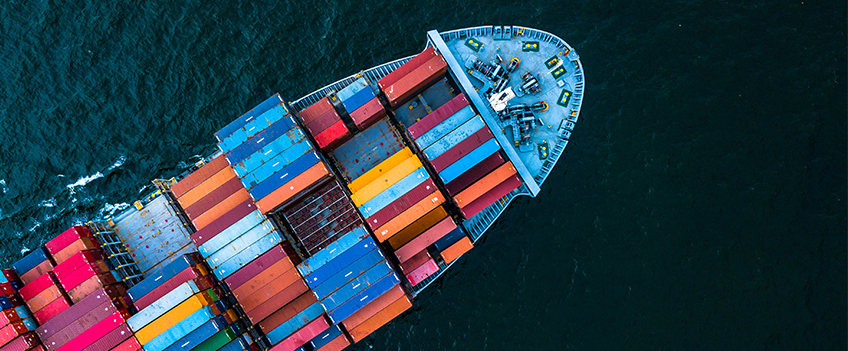 Potential impact of the war in the Ukraine:
Bottlenecks in raw materials and logistics, further cost explosion expected

The war in Ukraine and the resulting humanitarian emergency in the embattled regions have revealed unprecedented brutality. We view these developments with great concern and dismay. We express our sympathy and solidarity with the people in this war zone, the relatives of the victims, and the many refugees.
We expect to be directly affected by this war, especially our supply of materials that are either directly related to manufacturing or refining for the production and assembly of our drives and systems.
Ukraine is one of the largest exporters of certain noble gases and raw materials used, for example, in the production of silicon, which in turn is used as a raw material in the manufacture of semiconductors. Manganese, nickel, cobalt and lithium are mined extensively there. The war in Ukraine has also further exacerbated the energy shortage. Prices for oil and gas are exploding, with more unprecedented prices increases in the transport and logistics sectors.
Furthermore, we are expecting longer transport times from Asia to Europe. Train transport via Russia, Ukraine or Belarus is currently impossible. The already congested shipping lanes are now further strained as the transport volume from these cancelled trains is added. Thus, container prices are not expected to fall. It is already becoming apparent that available transport resources will be subject to a bidding process.
To ensure that we have the safest supply of components, we continue to optimise our range analyses for key materials and plan ahead. Nevertheless, we ask for your understanding in case of delivery delays; we will inform you if there are issues with particular orders as soon as possible.
At the end of the first quarter of 2022, we will assess the extent to which the bottlenecks in the supply of materials and in the logistics and transport chains will impact our costs for the assembly and production of our drive and systems technology. We will then respond with the appropriate measures.
Regardless of the business impact of the war, we as a company and our employees are supporting the affected people in Ukraine as best we can through financial donations, as well as with donations of clothing and goods.
Your DewertOkin team