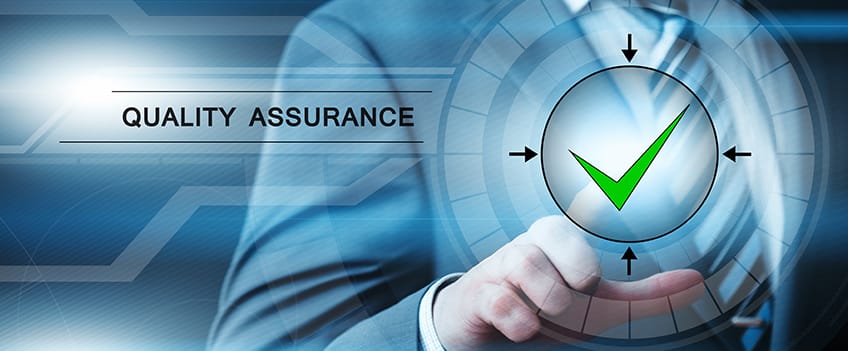 Quality + environmental
Foundation
The pursuit of customer satisfaction and the protection of our environment are at the heart of our business and actions. Environmentally friendly designs for products and processes, quick innovative action, versatility and reliability and, not least of all, compliance with the guaranteed characteristics of our products and services: this is what makes the foundation of our business at DewertOkin GmbH and our Hungarian production company DewertOkin Kft.
Zero-defect goal
Our goal is to achieve zero defects and get it 100% right. This not only improves quality and increases product safety, but also reduces our environmental impact and our costs. It is part of the foundation of our economic efficiency, so it ensures our competitiveness and our customers' satisfaction.
Quality through thought and action
In order to reach our quality and environmental goals, the capability of all our employees to think and act with a focus on quality and customers must be continually trained and improved.
Management-led quality and environmental responsibility
Our managers set an example for our employees. Managers must set clear, achievable goals and support employees as they achieve these objectives. Managers are responsible for the fulfilment of these objectives.
Continual improvement
We are continually looking for ways to improve and evolve our structures, products, processes and procedures. We also promote the active participation of each employee. Every employee – by virtue of their own responsibility, quality-focussed and environmentally conscious actions – helps us to achieve our business goals and to improve our quality and the environment.
Fully satisfied customers
We want to inspire our customers and to continually attract new customers. Therefore, our top company goals are excellent quality for our products, services and environmental awareness, 100% on-time scheduling and fast deliveries.
Safety takes precedence
The health and safety of our employees have priority over all other goals. We are convinced that a safe and healthy work environment benefits not only our employees, but also contributes to our quality and the success of our business.
Energy and environment
The goals of reducing energy consumption, increasing energy efficiency and the use of renewable energy sources are essential contributions that we at DewertOkin make to protect and preserve the environment.
This is why we identify and measure environmental aspects and our environmental impact. We then evaluate these aspects and establish targets for improvement. We do this by complying with all the relevant environmental laws and regulations to which we have committed ourselves. Thus, our employees are the most important partners. They are informed and trained to understand the impact that their activities have on the environment.
Quality and environment in international competition
The declared goal of our company, achieving our KPIs, stands as proof of DewertOkin GmbH's competitiveness. This includes our environmental and quality performance.
Managing Director
Dirk Flören

Downloads:
CERTIFICATE ISO 9001:2015_DO_Kft. (EN)