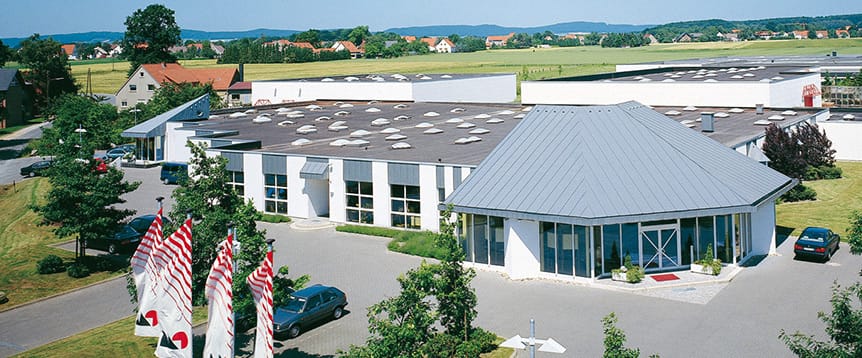 Kirchlengern – European headquarters and innovation engine for DewertOkin
The idyllic East Westphalian region of Germany together with decades of technology expertise: Kirchlengern is not only the headquarters for DewertOkin. This site is also the driving force behind our innovative and high-performance drive technology and system solutions for adjustable furniture. The company Dewert was founded here in 1982. In 2009, the merger of Dewert and OKIN resulted in the formation of DewertOkin GmbH.
The Kirchlengern site supports the headquarters in China for the research and development of innovative drives and system technology. The extensive product portfolio of single and double drives, lifting columns, mechanisms, control units, control keypads, handsets and accessories is being continuously expanded. The focus for product design is always the combination of outstanding quality, functionality and reliability.
In addition to global project and product management, the company's European sales and marketing departments also work at DewertOkin's site in Kirchlengern. The centralized customer support and order processing for European and international business partners is handled at this sales and service centre. The Kirchlengen location has a productive working atmosphere, continual exchanges of expertise, and a culture of practiced diversity and cultural plurality. As an international company, DewertOkin also relies on state-of-the-art workflows and strategies to ensure structured and efficient processes.