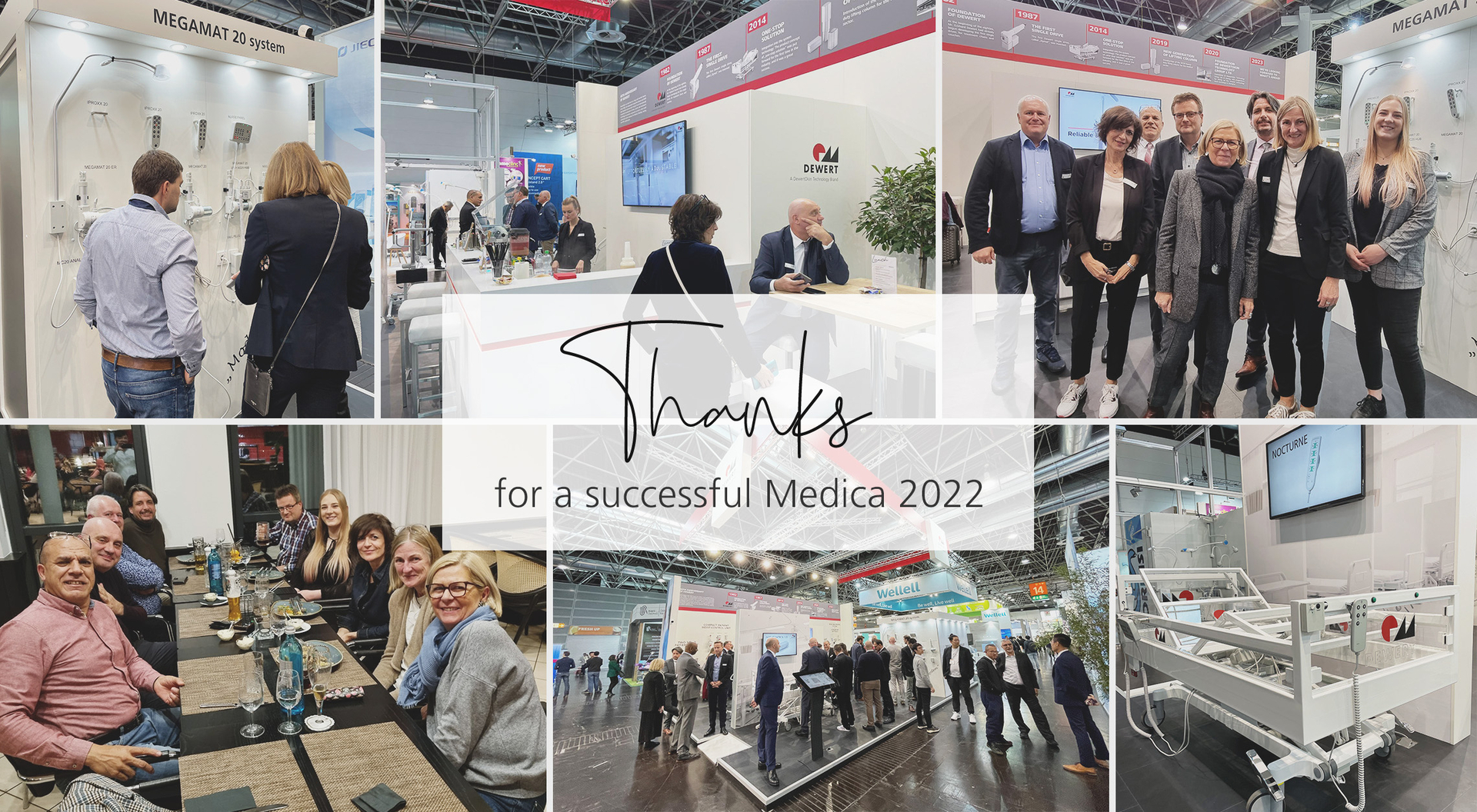 Medica 2022 was a complete success for Dewert
The Medica 2022 – extra special for us because of our 40th anniversary – was a very successful and positive experience! Our Innovation corner, with its VR zone, enabled our customers to see many of our products in a wide range of applications for the Hospital and Care sectors. Products such as our Megamat20 and IPROXX20 were met with great interest.
We would like to take this opportunity to thank all visitors who came to see us at our anniversary stand at the Medica 2022! We were very satisfied with the interesting technical discussions we had about the medical industry, trends and applications. We are also quite pleased with the overall positive feedback on our products and systems. We'd like to thank all the partners and customers who've accompanied us on our forty year journey and who continue to stand by our side today.
Do you have any further questions? Then just ask us!
We would be happy to continue our discussion and answer any open questions following the Medica trade fair. We would like to provide you with further information about our Medical services and discuss your specific enquiries in detail.
We wish you a pleasant and, above all, healthy time until then.