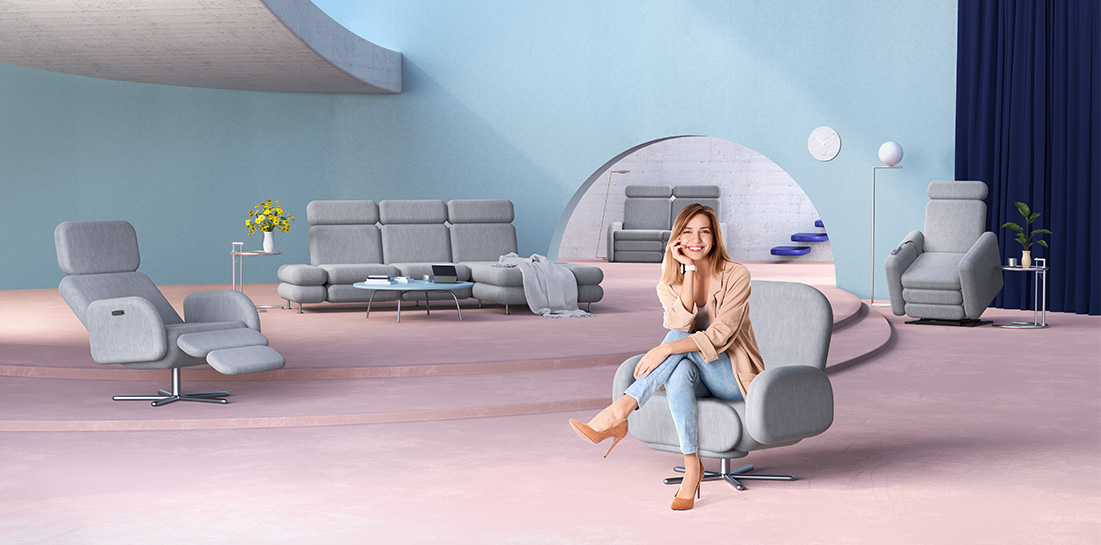 Improved relaxation with modern design
A cosy home with beautiful furnishings is very important – many people now treasure this, especially since the start of the Corona pandemic. The more time you spend within your own four walls, the more important the interior design is.
Our system components optimally set the stage: DewertOkin's Seating Design line consistently combines the finesse and comfort of our hardware mechanisms with a fresh design.
Electrically adjustable, comfortable seating furniture simultaneously satisfies the highest visual requirements and blends seamlessly into a modern environment. All our components are ideally matched to each other and combine visual appearance and comfort in a wide range of end products as a system solution:
You can find more details about our end products at our website: DewertOkin – Residential Seating. We will also be presenting our systems for Seating and Bedding, including our new products, from May 9 – 12 at the interzum, stand 7.1B50.