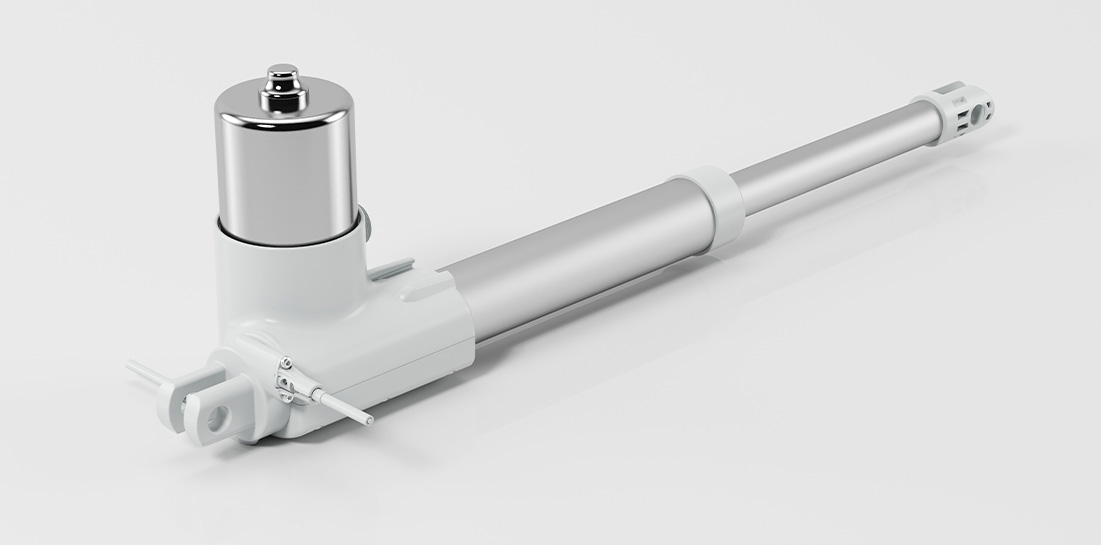 MEGAMAT 20 now with integrated control unit
Compact and quiet: The MEGAMAT 20 is ideal for all medical applications. With our robust single drive, hospital beds, treatment tables and nursing beds can be reliably adjusted. Thanks to the integrated BUS control unit, various parameters such as stroke and speed can now also be individually programmed into the system. On request, the MEGAMAT 20 is available as a retrofit version - and can be connected to any DewertOkin standard control unit.
The MEGAMAT 20 is particularly powerful with a push force of up to 8,000 Newton and a pull force of up to 4,000 Newton. Its compact design can be integrated to fit flexibly into various applications and ensures that they can be adjusted very quietly. This makes the drive the ideal solution for use in hospitals and nursing facilities.
Would you like to see our modern single drive? Here is our new product video for you: MEGAMAT 20 - YouTube
Further product details can also be found on our website: Megamat 20 - DewertOkin