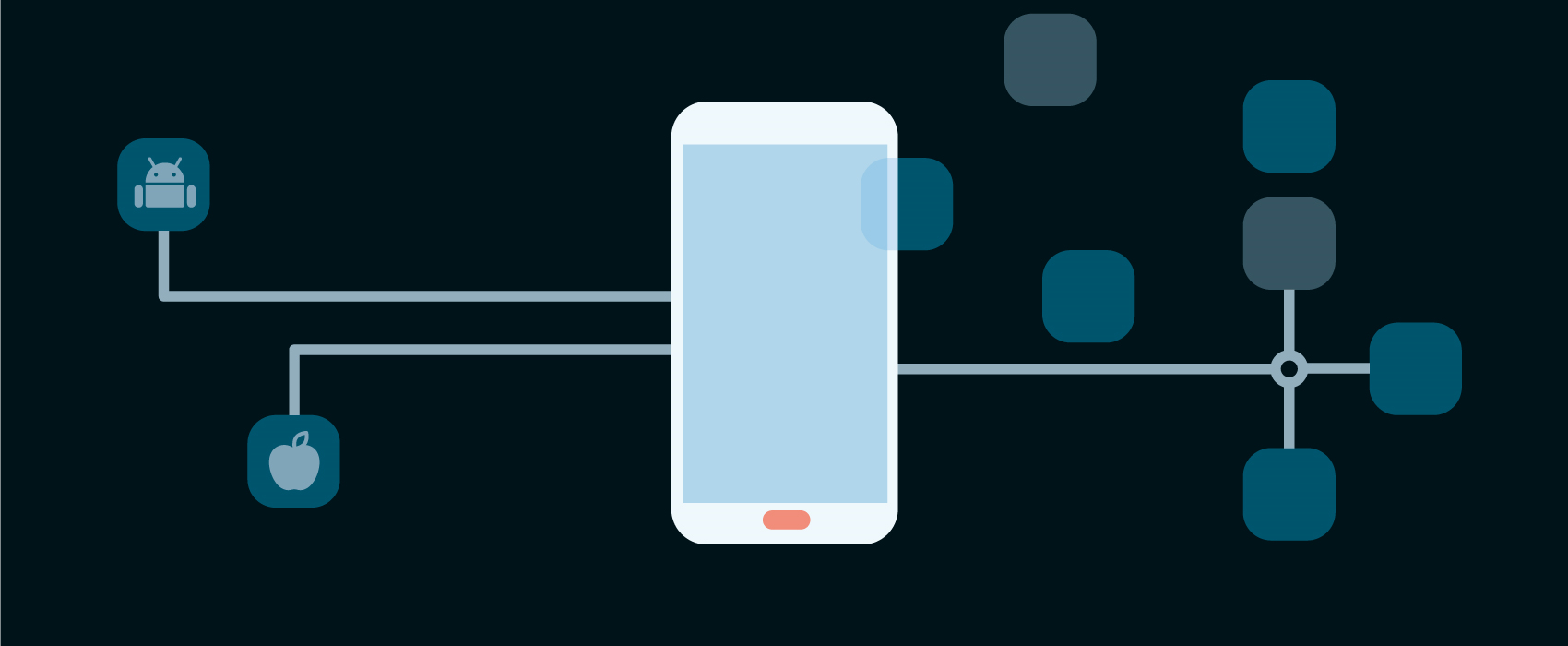 MOBILE SOLUTIONS
Our development team creates customized app solutions for Android and iOS. We pay attention to intuitive, user-friendly structuring. To render this process as target-oriented and transparent as possible, we prefer applying the agile methodology. In this way we can implement your project in an iterative and step by step approach to constantly improve the product and keep an acceptable speed to the market. We focus on a unique user experience - based on the latest technologies.
Your ideas of an optimal app, individually tailored to your needs – a pipe dream? Not with us, we realize your order in close cooperation with your input and let your feedback flow into the process. Of course, we do not only pay attention to highest functionality - we are also committed to eye-catching and intuitive design: user-friendliness meets innovation in this approach.
It makes no difference to us whether you want us to develop for you for iOS, Android, or browser, whether you choose hybrid app development, web-based or native approaches to application design. Flexibility always takes a central position in our processes - in line with your ideas.
Agility in development also means that we respect your time frame - contact us if you need a prompt solution or flexible development parameters. Together we will find a way, guaranteed.
You need a more generic solution. Something that can be adapted to the needs of your business, but doesn't have to be built for you from scratch? Time-saving and proven reliability are key factors? Rely on so-called White Labeling Apps from our company. Let us create an app for you that none of your customers will associate with our company. According to your requirements as a customer and easily adaptable to your needs, "Coming straight from your enterprise". Please contact us.
So much for the theory, examples help to illustrate it. Here is one of our apps:
OKIN Move - control your electrically adjustable piece of furniture - and do it very conveniently using your smartphone. Thanks to its intuitive user interface this app offers you a completely new way of furniture control. You can also store various positions and thus change your individual preferences with just one click.