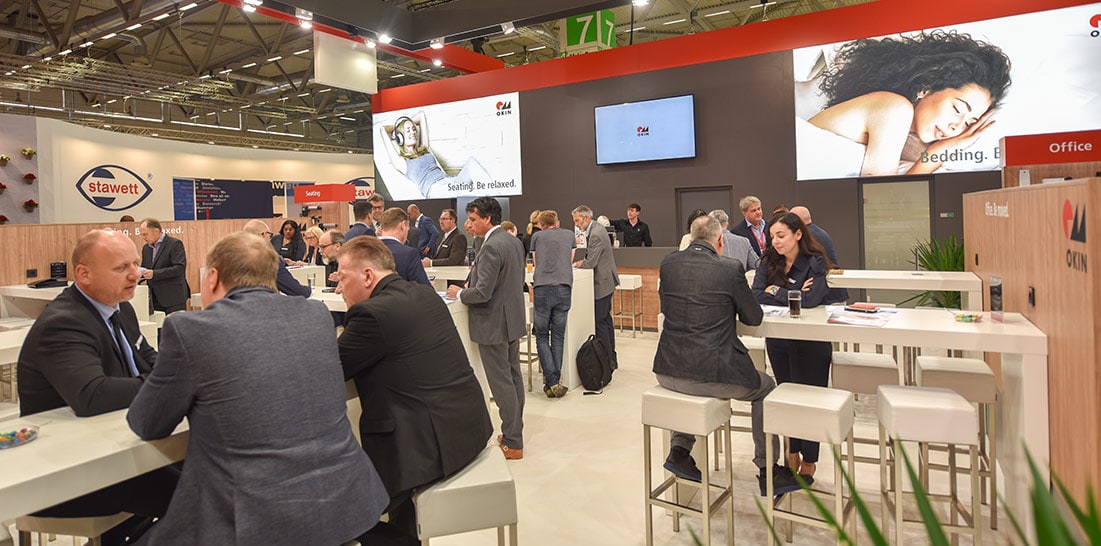 interzum 2019: OKIN looks back on a successful trade fair appearance
Thank you for visiting us at interzum 2019!
Total success at the interzum: We look back again on the multi-faceted trade fair and stimulating discussions. During the four days at the trade fair, a special focus was on our new OKIN Commander smart home solution for controlling bed and seating furniture with voice commands. Our presentation met with a great response, which highlights a growing interest in networking solutions for comfort furniture.
We would like to take this opportunity to thank you all for your visit, your interest in our products, the positive feedback, and the many interesting technical discussions.
If you still have questions after your busy days at the trade fair, we would look forward to talking to you again. It would be a pleasure to discuss any specific enquiries concerning our products with you.
You can find a compact video retrospective of interzum 2019 under the link.
We would like to continue working together towards a better future with you. Please visit us again next year at the interzum in Cologne.